Eventguard - Ultimate Gym Floor Protection
EVENTGUARD is the ultimate in wooden gym floor protection and is available in two styles to suit your application and budget.
The large sized modular tiles are quickly and easily placed, providing an elegant and seamless protective floor for all kinds of used, from graduations to trade shows!
FEATURES
Multi-layer construction with a carpet top and a protective, slip - resistant PVC backing
Large Modular 1m x 2m tiles allow for quick installation, and light weight enough for single person handling
Requires no tools or special equipment to install
Simply stack on top of each other for easy transport and storage
Transport Trolley available for fast installation. Trolley also serves as mobile storage unit for tiles while not in use.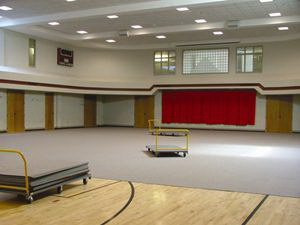 Eventguard protecting wooden gym flooring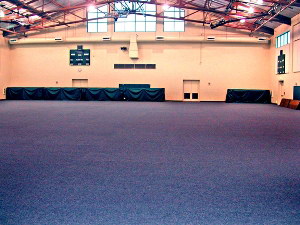 Transform a gym to a fully carpeted room in no time!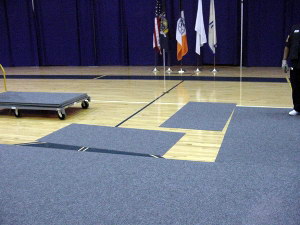 Temporary Carpet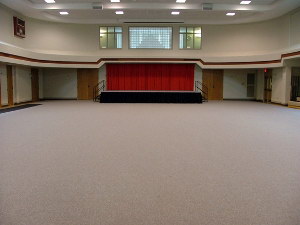 Presentation Flooring