Armordeck

ARMORDECK is a premium natural and synthetic turf floor covering system. It is designed to handle heavy loads and to provide the ultimate in stability and ground protection. ARMORDECK is the most advance engineered stadium flooring system and offers superior natural and synthetic grass protection for all types of grass surfaces.
FEATURES
Durable Construction - Using only the finest high density polyethylene material, with additives for strength, rigidity, and UV and impact resistance, ARMORDECK is manufactured to withstand the most demanding uses.
Convenient Size - Its easily handled generours 1067mmx 1067mm overall size, and 14 kgs weight provides a fast laying floor with minimal labour. Storage is easy and compace using standard pallets and trolleys.
High Weight Loading - With many specialised design features to provide outstanding support for extreme applications, ARMORDECK will handle trucks, forklifts, cranes, stagin, and thousands of energetic concert goers, with ease.
Surface Finish - Each ARMORDECK tile has an easy to clean, anti-slip finish, with no panels or channels to collect dirt, debris, or food. Available with or without drainage holes for ventilation and moisture supply for natural turf, ARMORDECK offers the perfect product for any natural or synthetic surface.
Locking System - Using a rugged aluminium 'cam lock' system, ARMORDECK will provide years or reliable service. The sturdy 'hook and loop' overlapping joining principle ensures additional torsional stability and strength, and enables ARMORDECK to handle the heaviest of loads.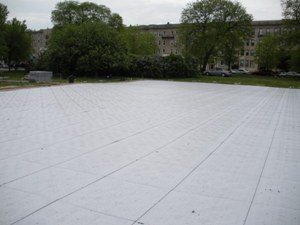 Perfect for covering large areas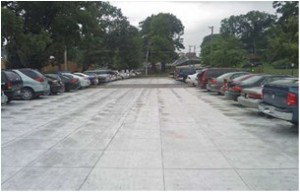 As a carpark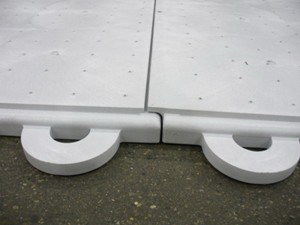 Showing connection system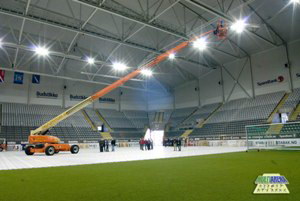 Supporting heavy weights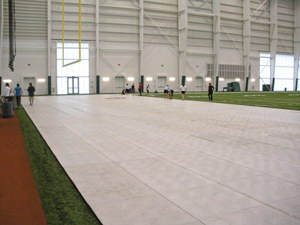 Ideal for stadium flooring over grassed areas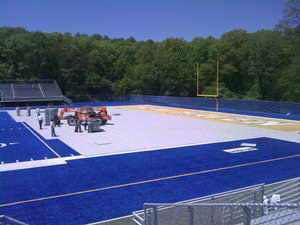 Perfect for over synthectic turf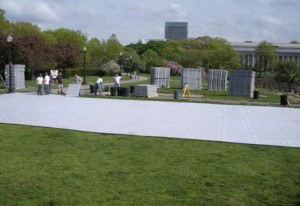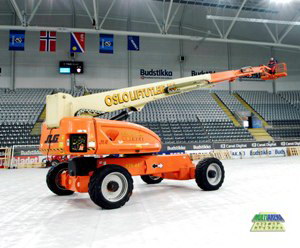 Armordeck can handle heavy weights